As a follow-up to her debut album, Song Up In Her Head, Sarah Jarosz will release Follow Me Down in late May, 2011. As a multi-instrumental bluegrass talent, Sarah accompanies herself with the octave mandolin, the mandolin, the guitar, and the banjo.
A two-song mini-release titled The New 45 is also available, featuring a previously unreleased crowd favorite "Grandma's Hands" (Bill Withers) and a Jarosz original "My Muse".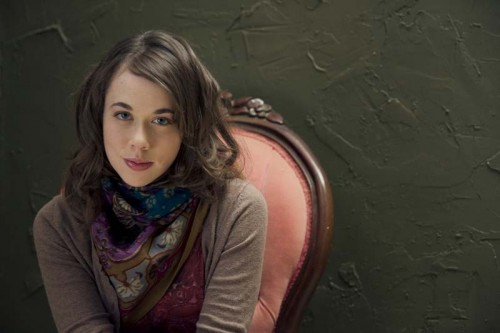 Image courtesy of BluegrassJournal.com: the latest in bluegrass music news.
Audio clip: Adobe Flash Player (version 9 or above) is required to play this audio clip. Download the latest version here. You also need to have JavaScript enabled in your browser.

"Annabelle Lee" by Sarah Jarosz
mp3 courtesy of Sarah Joarosz's official site. Download your free mp3 here.