The self-titled debut album of The Belle Brigage is now available on iTunes and Warner Brother Records. The band is made up of brother/sister duo Ethan and Barbara Gruska.
"While the band has drawn many comparisons to Fleetwood Mac and other pop-rock bands of the '70s, it's the soft poetry of Simon & Garfunkel and the pop sensibility of The Beatles that seem to have had the biggest influence." ~ Paste Magazine.
For a free live-in-studio download of "Rusted Whell" visit the Daytrotter Sessions.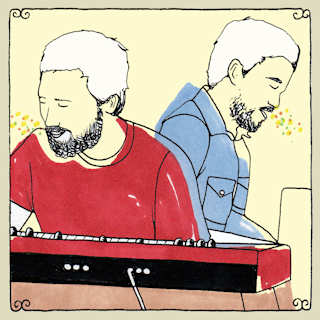 Audio clip: Adobe Flash Player (version 9 or above) is required to play this audio clip. Download the latest version here. You also need to have JavaScript enabled in your browser.

"Rusted Wheel" by The Belle Brigade
Image and mp3 courtesy of the Daytrotter Sessions.