I've loved them from the beginning – fifteen years and counting – and I finally took my opportunity to see Train live. Houston knows how to do it right. They'll never make rodeo tickets too expensive, to the point where their own Houstonians don't want to come out and enjoy the show. So, at $ 16 bucks a pop, we get to see some pretty great shows down here!
From the latest release, Save Me, San Francisco, have a listen to "Drive By."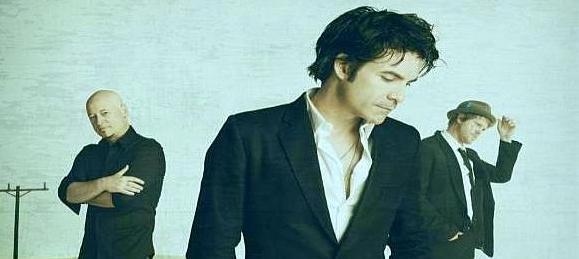 Plus, for old time sake, let's revisit "All American Girl" from My Private Nation.
Audio clip: Adobe Flash Player (version 9 or above) is required to play this audio clip. Download the latest version here. You also need to have JavaScript enabled in your browser.

"All American Girl" by Train
2012 Houston Rodeo Setlist:
1. "If It's Love"
2. "Meet Virginia"
3. "Drive By"
4. Led Zeppelin's "Ramble On" and Lou Reed's "Walk on the Wild Side" (mashup covers)
5. Journey's "Don't Stop Believin'" (cover)
6. "She's On Fire" (sung with a country twang)
7. "Soul Sister" (sing-along/ fans were invited on stage)
8. "Calling All Angels"
9. "Save Me, San Francisco"
10. "Marry Me"
11. "Soul Sister" (reprise/ sung by Train)
12. "Drops of Jupiter"