Southern California radiant pop singer-songwriter, April Kae, has unveiled her latest single, "The Writing's On the Wall."
Vocal production was the work of the legendary Paulette McWilliams (Michael Jackson, Quincy Jones, Mary J. Blige) and the song was tracked at the famed Capitol Studios in Hollywood. Two-time Grammy award-winner Bob "Bassy" Brockman (Christina Aguilera, Babyface, Santana, Sting) produced the song and Richardson of MGMT is featured on guitar.
Audio clip: Adobe Flash Player (version 9 or above) is required to play this audio clip. Download the latest version here. You also need to have JavaScript enabled in your browser.

"The Writing On the Wall" by April Kae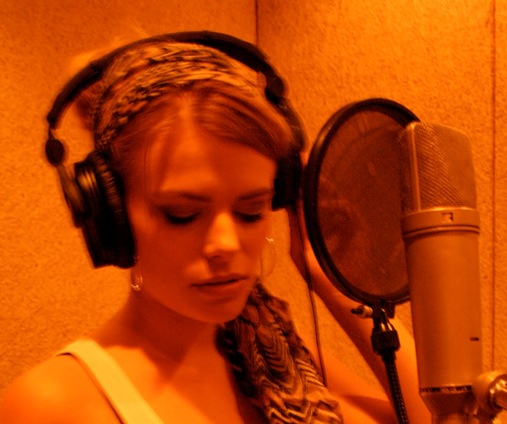 Image and mp3 courtesy of Adrian Padua,
LaFamos
, Marketing and Publicity Department.