Los Angeles-based artist, Darin Bennett, represents the new breed of the old school singer/songwriter/guitarist. He uses a combination of slide guitar driven, gritty delta blues, with elements of both modern and classic rock and soul. Since his debut album as a solo artist 20 Scarlet Monkeys, he has been at work with his band DARIN BENNETT AND THE REQUIEM who just released the EP Midnight Storybook. The EP is available for purchase via the band's official website.
Bennett's sound has been compared to a wide variety of artists including Tom Waits, Nick Cave, and Bruce Springsteen, as well pioneers such as Son House, Robert Johnson, Otis Redding, and Sam Cooke.
For a look at the video for the first single off Midnight Storybook, click here. "Holdin' Me" was directed by Andrew Cochrane.
[audio:Holdin' Me.mp3|titles=Holdin' Me|artists=Darin Bennett and the Requiem]
"Holdin' Me" by Darin Bennett and the Requiem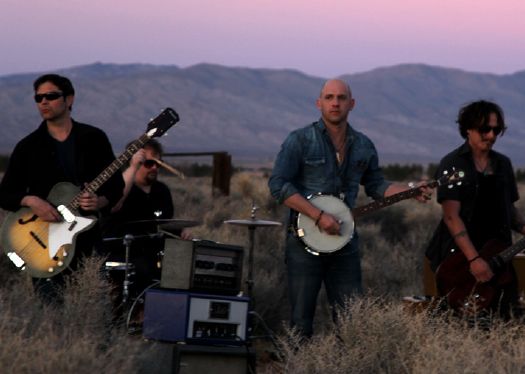 Image and mp3 courtesy of Darin Bennett (media query direct contact)