The new album, Good Things Will Happen (Tiny Drum Records) from Ray Tarantino, is a tribute to the American dream: the story of a guy who walked a road of trial, carrying nothing but a good dose of courage.
His father was a Sicilian diamond dealer; his mother a Tuscan countess. Born in the north of Italy and raised in the UK, Tarantino brings an international sensuality to Americana music.
The start of Tarantino's music career was as dramatic as his lyrics. After a high-speed traumatic car crash nearly ended his existence, he threw in the towel on his life as a money-making corporate drone and traded a pencil-pushing nine-to-five for a guitar and a '97 Econo-line van with a queen-size bed in the back. This is the kind of hope-filled journey Hollywood makes movies about.
[audio:Brand New Day.mp3|titles=Brand New Day|artists=Ray Tarantino]
"Brand New Day" by Ray Tarantino
mp3s courtesy of Alex Steininger at In Music We Trust PR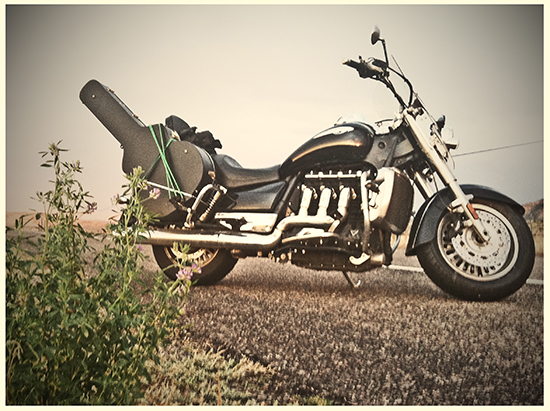 Summer touring across the desert (Marfa, TX)