Formed in Nashville in 2004, The Golden Sounds is the creation of front-man Todd Evans. The band just released Waiting On The Birds and Todd released an illustrated short story book to accompany it. "I love print and I love sitting down and listening to a record all the way through instead of just buying a single. So releasing a short story with the album is my attempt to get people to slow down for a moment, sit and think, and enjoy…" ~ Todd Evans
The Golden Sounds' current line-up is: Todd Evans (singer/various instrumentals), Adam Riggs (Keys), Andrew Collins (guitar, melodica), Chris Vicari (drums).
Have a listen to the album track "Across the Sea" below or visit the band's Bandcamp.
[audio:Across the Sea.mp3|titles=Across the Sea|artists=The Golden Sounds]
"Across the Sea" by The Golden Sounds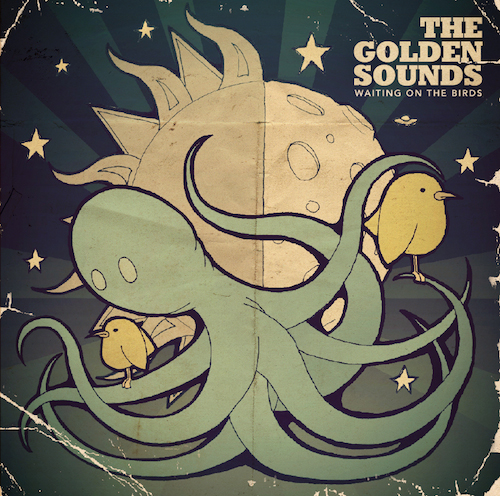 Image and mp3 courtesy of Todd Evans of The Golden Sounds