"Ferris Wheel" is the first single from the new EP project by fifteen year old singer-songwriter Olivia Penalva. The track is a sugary-pop, summer anthem. Olivia's bubbly vocals shimmer alongside flowery synths and breathy harmonies. The feel good, rhythmically-focused lyrics build a memory of refreshing moments spent in the sun with friends. The young talent brings her bright, carefree personality to a beautiful mix of pop tranquility.
Have a listen to "Ferris Wheel" streaming below, or via SoundCloud.
In 2013, at only 13 years old, Olivia wrote and recorded her debut album, releasing it to a sold out crowd at the Powerhouse Theatre. She also went on to secure herself as a Finalist in the International Songwriting Competition with her original song "Fight for You." Now, she is working tirelessly on the follow-up EP in Los Angeles with a multitude of songwriters including Andrew Allen (Sony/ATV writer and fellow Canadian chart-topper) and Josh Cumbee (writer and producer).
[audio:Ferris Wheel.mp3|titles=Ferris Wheel|artists=Olivia]
"Ferris Wheel" by Olivia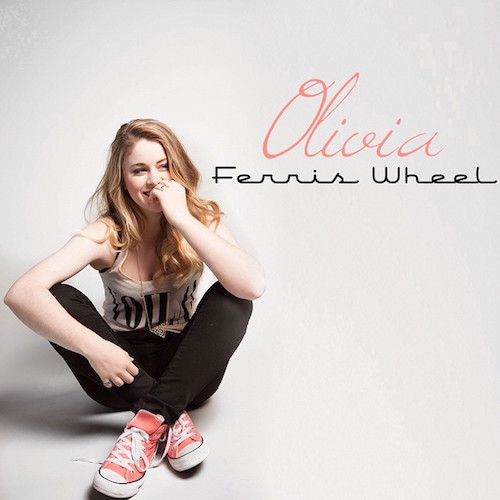 Image and mp3 courtesy of Sera Roadnight of
M T Press