Playing last night in support of Black Crowes at the Houston House of Blues was Truth & Salvage Co. To introduce the songwriters we have Bill Smith on drums and vocals, Joe Edel on bass, Adam Grace on the organ, Walker Young on piano and vocals, Tim Jones on rhythm guitar and vocals, and Scott Kinnebrew on lead guitar and vocals all bringing you some good 'ole southern rock. It has been said that they also sound similar to Band of Horses.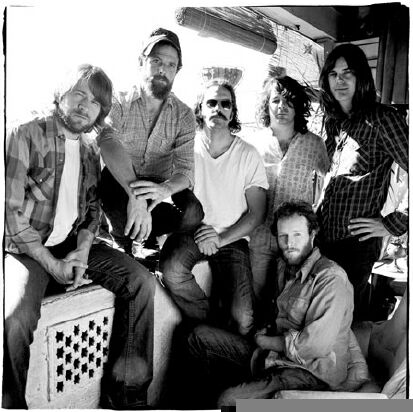 Picture courtesy of Ellusionist.
The free track, "Pure Mountain Angel," from their upcoming 2010 release produced by Chris Robinson can be found on ThinkIndie.
Audio clip: Adobe Flash Player (version 9 or above) is required to play this audio clip. Download the latest version here. You also need to have JavaScript enabled in your browser.

"Pure Mountain Angel" by Truth & Salvage Co.