A truth that many of us will one day accept, if we have not already, is that we cannot escape death. Afterlife Parade hark back this reality in the introduction of their new February release, an EP called Death. With the phrase "can't run, can't hide, the light is gonna come for you", the Nashville-based band combines certainty and hope in a modestly accompanied repetition. With the Easter holiday recently behind us, we are reminded that the later part is the one to command our focus—the light that brings hope and rebirth.
As the introduction moves fluidly into the title track, the momentum increases and heavier drum participation exudes. "Death" has the same message to offer as we are told that "there's just nowhere to go" and "there's just nowhere to hide". Also presented is the idea that our physical bodies are on loan and not our own to keep. With a leading guitar and a built up vocal, "Death" is the rock tribute of the album.
Interestingly, still on the subject of death, "Arrows Fly" reminds me of one of my favorite Wallflowers songs, "God Says Nothing Back". It is not the message that brought this comparison to light, as the meaning in each song is very different. It is the gentle strings paired with a storyteller's poignant lyrics.
Other songs move in the direction of sweet, yet morose piano-based homages to love. Forecasting the negative outcomes on our nation as it ages, Afterlife Parade uncovers one ever-lasting element. Love. As indicated by the song title "Nothing but Love Can Stay", they make the case that the strength and endurance of love is greater than anything else. While Florida may end up under water and the east coast may become a torn out page in history, love will prevail against all natural disasters. Furthermore, love is simple and free.
The album as a whole is wonderfully and beautifully made. It provides optimism in light of our otherwise daunting and uncertain fate. In addition, it is captivating and emotional in its delivery. As it is the first part of a two-part concept album, I look forward to its Rebirth companion. I can only imagine that its cohort will display even more tender truth and beauty.
Image courtesy of Bandcamp.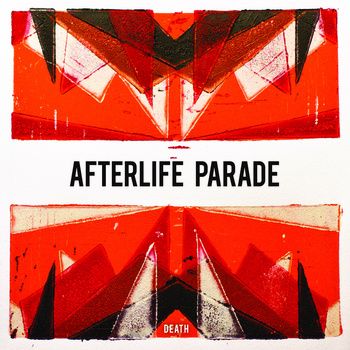 Audio clip: Adobe Flash Player (version 9 or above) is required to play this audio clip. Download the latest version here. You also need to have JavaScript enabled in your browser.
Tracklisting:
Fate: An Introduction
Death
Nothing But Love Can Stay
Arrows Fly
Simple
Afterlife Parade
mp3's courtsey of LaFamos Marketing & Publicity.