Singer-songwriter, Olga Wilhemine Munding, teamed up with drummer, Cody Dickinson, and the two delivered her current, heartfelt album Whatever You Want.
"This record has been a process of finding my soul again, and reminding myself of what I need to do with my life," she says. "It really took on a life of its own, quite naturally and unexpectedly, and I am thrilled with where it has led me."
Please have a listen to the soulful ballad, "Just Take Your Time" below.
Audio clip: Adobe Flash Player (version 9 or above) is required to play this audio clip. Download the latest version here. You also need to have JavaScript enabled in your browser.

"Just Take Your Time" by Olga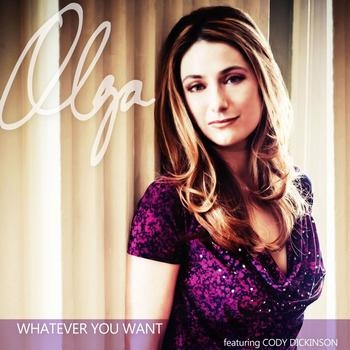 Image and mp3 courtesy of Sera Roadnight at
M T Press
.