The Age of Adz, the first song-based full-length album from Sufjan Stevens in five years, is out today. NPR is featuring the second song on the album, "Too Much." You may download it for free at Band Camp.
Here is what NPR says about the track: " 'Too Much' opens with a miniature apocalyptic air raid — little tectonic explosions that morph into a deep groove as Stevens relays an angst-ridden account of regret and uncertainty. The song builds into a gorgeous, synthetic force field of huge proportions, with cameos from nearly every member of the orchestra. The chilly electronic undercurrent remains, though, tossing a wrench into the delicate textures with which Stevens has become so identified. But it's also an exciting reminder that he never stands still for long."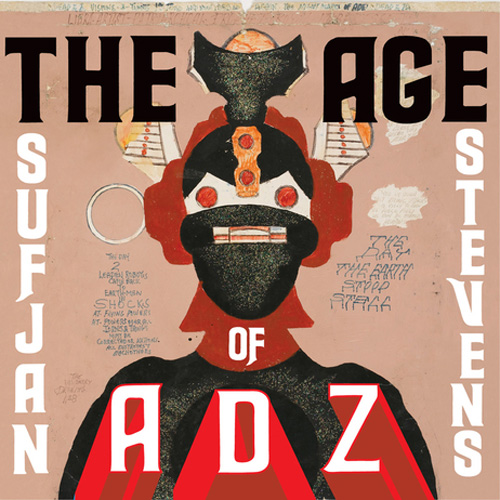 Image courtesy of HYPETRAK.
[audio:Too Much.mp3]
"Too Much" by Sufjan Stevens