In anticipation for his sophomore EP Guesswork, due out in June, electropop-songwriter, Daniel Robinson, has released his latest single "Running With The Wolves." Always one to write with no filter, Robinson addresses a self-destructive lover, their accompanying paramours (aka "the wolves"), and makes it clear that he does it better by himself.
Of the new album, Robinson says, "The whole theme of this EP is very glitchy, like an old videogame that doesn't quite work the way it's supposed to anymore, which all relates back to the subject matter of the record itself which is about becoming comfortable without control, risk and reward, and the unknown."
This Buffalo native's signature is deep-space instrumentals and airy vocals. He is also versed in acoustic guitar and ukulele. Lately he has been heavily inspired by the writing styles of LIGHTS and Bjork and the ethereal Lo-fi sound of Now Now.
[audio:Running With The Wolves.mp3|titles=Running With The Wolves|artists=Daniel Robinson]
"Running With The Wolves" by Daniel Robinson
mp3 courtesy of Patrick Lenon and publicist, Nicole Acosta of LaFamos, Marketing & Publicity Department.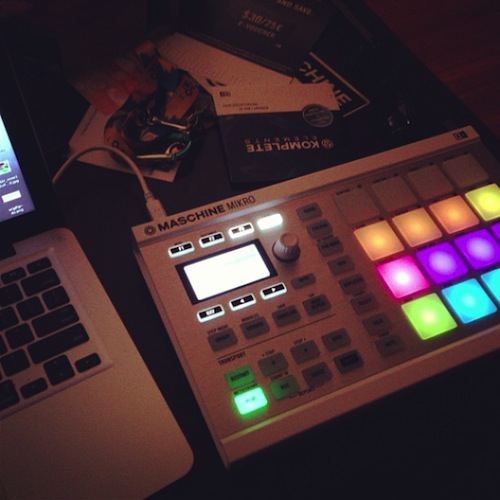 Image courtesy of Daniel Robinson's
instagram