Michael Addison began in Philadelphia, but honed his musical skills as a student at the University of Arizona. Now based in Los Angeles, CA, Addison has released Always You. The CD consists of its title track and others hits including, "Come Back to Me" and "Last Words." Collaborators include Christine Wu (Justin Timberlake/Usher) and Ryan Hoyle (Collective Soul).
Check out the official video for "Always You."
[audio:Always You.mp3|titles=Always You|artists=Michael Addison]
"Always You" by Michael Addison
mp3 courtesy of Sera Roadnight of Magic Tree Productions.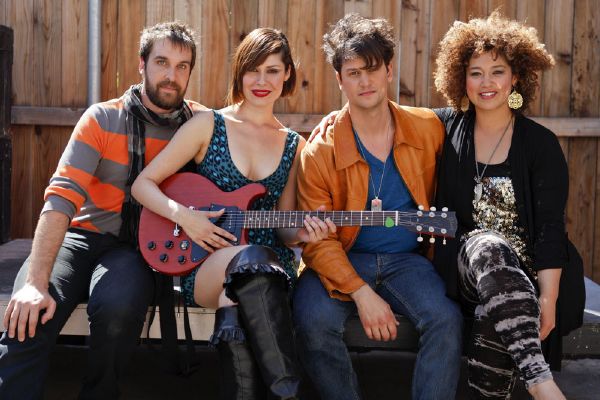 Image of the band courtesy of
GSM Entertainment Blog
, featuring Sean Winchester (Everclear), Vanessa Bryan, Grethel Bonilla, Heidi Cortez & Mombo the spider monkey.