Seattle's Minus the Bear will be touring with fellow Dangerbird bands Skysaw and The Constellations. To kick off the tour, Minus the Bear is offering the brand new six-song Hold Me Down EP as a free download through their website.
The EP contains live versions (from Dangerbird Studios) of "My Time", "Hold Me Down", and "Into the Mirror" from the latest full-length, OMNI. It also includes the original version of the bonus track "Broken China". Furthermore, it contains a remix of "My Time". The Minus the Bear "My Time" Remix Contest has ended and winners have been chosen! Congratulations to the following:
WINNER:
Thomas M from Hertfordshire, UK
Listen to remix
RUNNER UP:
Sam C. from West Sussex, UK
Listen to remix
RUNNER UP:
Haein L. from Orem, Utah
Listen to remix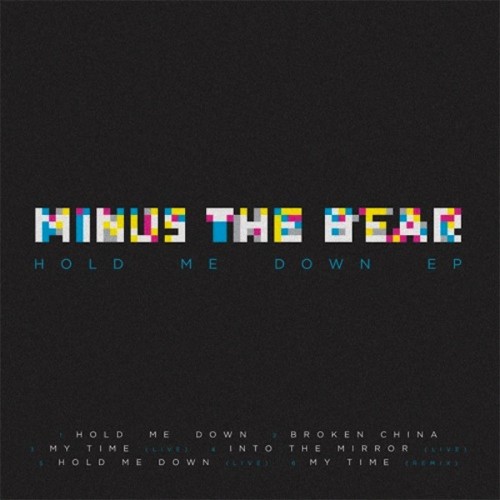 Image courtesy of SoundForcast.
[audio:My Time (Live from Dangerbird Studios).mp3|titles=My Time (Live from Dangerbird Studios)|artists=Minus the Bear]
"My Time (Live from Dangerbird Studios)"