Young the Giant has announced a new remix EP, which will be out towards the end of July and will be available through their Facebook page. The EP is currently a work in progress as a bunch of their friends and favorite bands are collaborating on their own interpretations of Yount the Giant songs. Right now you can stream remixes of "My Body" by Two Door Cinema Club and Tokyo Police Club here.
Also, Young the Giant is proud to unveil their newest music video for "Cough Syrup". Keep your eye on MTV to see the video or just click here to check it out on Youtube.
Get the album on sale at iTunes.
[audio:My Body.mp3|titles=My Body|artists=Young the Giant]
"My Body" by Young the Giant
mp3 courtesy of iTunes: Single of the week, January 11, 2011.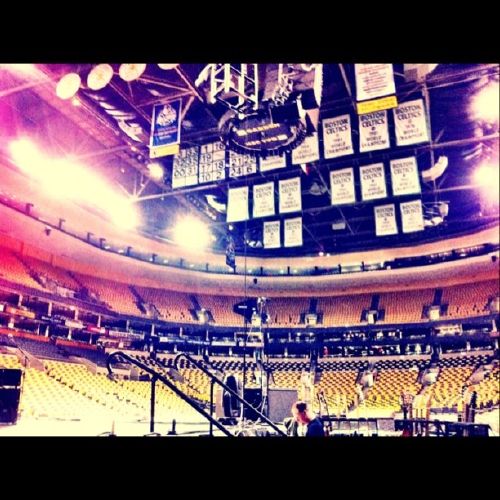 Image courtesy of Young the Giant's blog Jacuzzi. This photo was taken when the band played the Boston Garden (taken with Instagram).