The exuberant synth pop/alt rock group, Tyrannosaurus Grace has just released their sophomore album, Much More Than A Story, on iTunes. Featuring deep and worldly topics like evolution, love, lust and religion, Tyrannosaurus Grace provides a touch of insight.
The band formed in mid-2009 when founding members Tim Held and Justin Foss began working on music together via the internet. Tim was attending college in Michigan while Justin was going to college in Oregon. They moved back to their hometown in central Washington in early 2010 and immediately began work on their first full length album. Since then they have been steadily gaining momentum in the northwest music scene.
Tyrannosaurus Grace has elements of pop, punk, indie and electronic music but their most dominant trait is expressed through up-tempo, high-energy Rock and Roll.
[audio:Trust Us.mp3|titles=Trust Us|artists=Tyrannosaurus Grace]
"Trust Us" by Tyrannosaurus Grace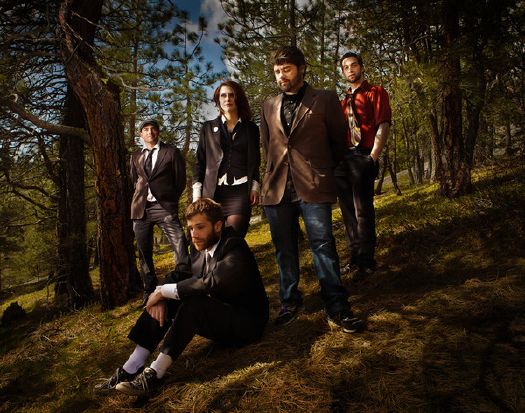 Image and mp3 courtesy of Gabbi Cottee of
LaFamos
, Marketing & Publicity