To his FanBridge subscribers, singer-songwriter Vinnie Ferra writes, "between you and me… 'Blondie' is a song that was written during a time of solitude. Romanitc and social. A song that speaks of my thoughts and turmoils in private and those that go unsaid. This song is by no means a single. Not a marketable machine or a viable track for the masses. This is a song for me. With a more complex arrangement, varing changes and sections. When the lyrics and vocals spew out you'll see, it's still me."
Ferra's last legit release was Destroying Me – Single from January 28, 2013. Check it out on iTunes.
Have a listen to "Blondie" below and view the video here.
[audio:Blondie.mp3|titles=Blondie|artists=Vinnie Ferra]
"Blondie" by Vinnie Ferra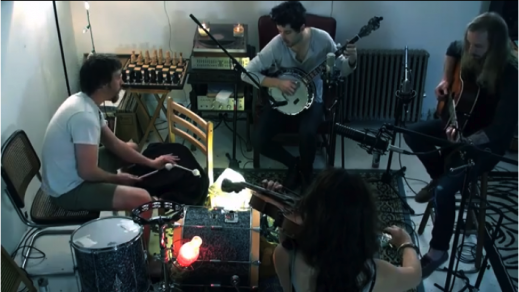 Image and mp3 courtesy of
FanBridge
distribution