Some may know Shane Tutmarc as the front man for the Seattle-based indie-pop band Dolour, which featured Robin Pecknold (Fleet Foxes). After packing up Dolour in 2010, Tutmarc moved to Nashville, where he refined his sound, blending garage-rock, folk, blues, country, gospel and pop to create an Americana flavor that pays homage to its predecessors.
Having recorded a full-length in Nashville, Borrowed Trouble, which has since been placed on the back burner due to an investor in the album pulling out at the eleventh hour, Tutmarc has kept busy playing around Nashville and the Northwest, as well as producing other artists. However, he recently decided to release a single a month throughout 2015, with plans to compile the songs and release a full-length in 2016. The singles will be released by Portland, Oregon-based indie label In Music We Trust Records.
Tutmarc's June single is called "Out of the Dark." It is a late-night, subdued song that contrasts the darkness of his reserved voice. It is soothing and slow with an undertow melody. Tutmarc's ability to vacillate between styles, and also merge them effortlessly when he wants, has made him a go-to man for co-writing in Nashville, as well as a producer.
"Out of the Dark" by Shane Tutmarc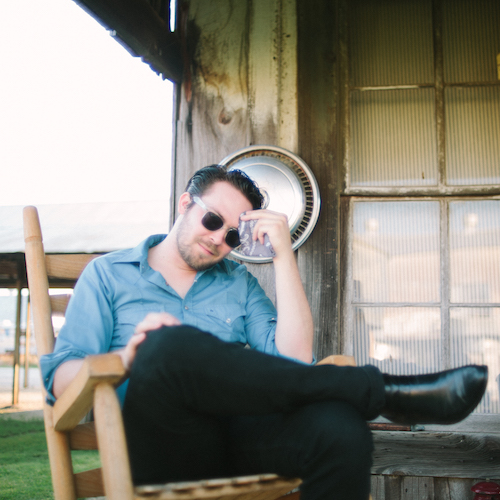 Image and mp3 courtesy of Alex Steininger of In Music We Trust PR