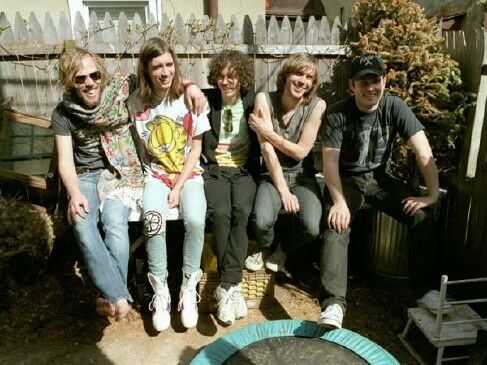 This is my 200th post everyone! This calls for something special. So, let me introduce you to Free Energy. Awww, these guys are just babies…only 203 myspace friends! They have, however, gotten the attention of The FADER and RCRD_lbl. The New Yorkers have also been featured in The Village Voice out of NYC– To absolute, to choce, to The Village Voice, to any passing fad–
Ok, clarification because it occurs to me that I am not making much sense… The FADER= a music magazine; RCRD_lbl= a network of online labels and blogs; "To absolute, to choice, to the The Village Voice"= lyrics from the musical Rent which I couldn't refrain from spewing after the mention of The Villiage Voice.
[audio:FreeEnergy.mp3]
"Dream City" by Free Energy- have a listen and wait for the beautiful horns at the end.