Singer-Songwriter, Jason Myles Goss, will release his forthcoming album, Radio Dial, on June 17th, 2012. He enlisted the help of friends Austin Nevins (guitars) and Sam Kassirer (keys), both members of Josh Ritter's Royal City Band. The album has a raw quality as engineer Myles Turney began with a live recording to 24-track analog tape.
Goss loves a good story and a memorable melody. Therefore, his lyrics inject meaning, his piano infuses melodies, and his guitar swells compliment his falsetto.
A common theme runs throughout Radio Dial – one in which Goss parallels the life of a boxer to the life of an artist. He shows how each is a performer at the mercy of their audience, laying everything they have emotionally and physically on the line. The most notable example is the track "Black Lights."
Goss has previously been selected as a finalist in Newport Folk Festival Songwriters Contest and has been a two-time Regional Finalist in the Mountain Stage New Song Contest (2010 & 2011). He currently resides in Brooklyn and tours consistently throughout the US. You may download "Red Letter Man" on Goss' SoundCloud.
[audio:Red Letter Man.mp3|titles=Red Letter Man|artists=Jason Myles Goss]
"Red Letter Man" by Jason Myles Goss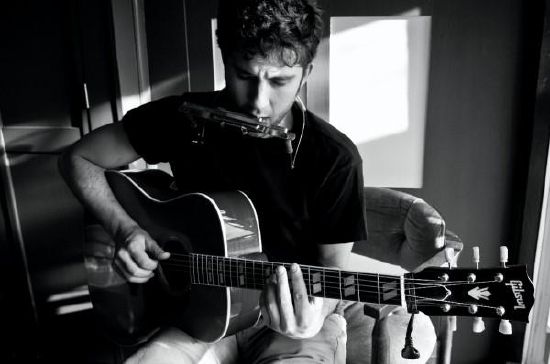 Press Release courtesy of Sera Roadnight of
MT Press