Emerging out of the Los Angeles music scene, Water District embodies the poise of city life and the allure of the Pacific Coast lifestyle. Water District was formed in 2012, and since then has captured listeners with an edgy brand of indie rock with topics ranging from love, the irony of solitude in California and The Legend of Zelda. Water District is comprised of Tice Griffin (vocals, guitar, piano), Zack Mueller (guitar, vocals, keyboard), Hunter Gurney (bass), and Ajay Awashti (drums). Together, the band offers a unique style influenced by bands such as Death Cab For Cutie, The Strokes, Kings of Leon, Silversun Pickups, and The National.
After releasing two albums independently online This Was Worth the Drive (2012) and Dear California EP (2013), Water District set out on a self-funded national tour in 2013 and hit major hot spots such as Austin, Nashville, Chicago, Seattle, and San Francisco.
In 2014, the band signed with the independent record company, Normandie Records. In December 2014, the band released Water District EP. In the band's eyes, it is their best record to date and one that truly represents who they are as musicians.
"Dear California" by Water District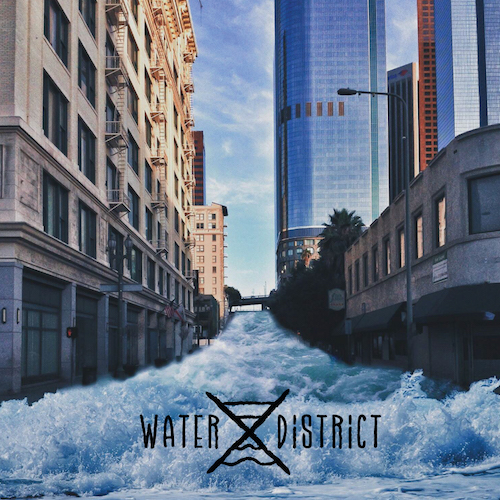 Image courtesy of Blaine Prow via LaFamos PR & Branding; mp3 courtesy of Amanda Blide of
LaFamos PR & Branding