Andrew Kenny of Wooden Birds (and, of course, American Analog Set) has been driving around Austin, TX with a Firebird decal on the hood of his Subaru – in honor of the new video for "Criminals Win". It was directed by Alex R. Johnson (who also directed the short film, Pick Up and Return, featuring music by Andrew Kenny). It is the second video from the Wooden Birds' latest release, Two Matchsticks (Barsuk).
A cover version of Jackson Browne's "Somebody's Baby" and the album version of "Criminals Win" can be downloaded for free from the band's website.
And the two Wooden Birds full lengths are available on sale for a limited time on iTunes.
[audio:Criminals Win.mp3, Somebody's Baby.mp3|titles=Criminals Win, Somebody's Baby|artists=Wooden Birds, Wooden Birds]
"Criminals Win" and "Somebody's Baby" by Wooden Birds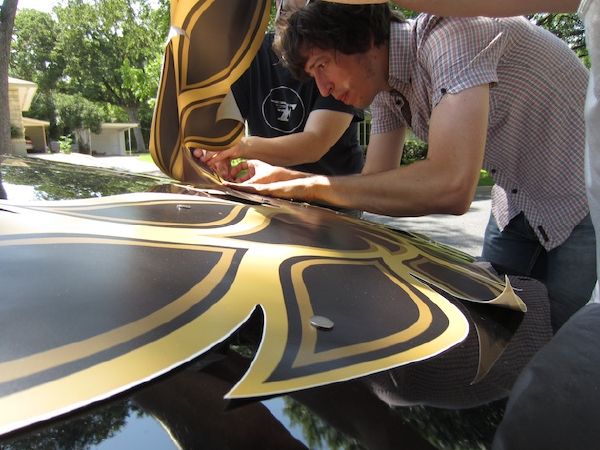 Image courtesy of the Wooden Birds' subscription email