According to Andrea Lynch of Blue Soap Music Professional Radio Plugging and Music PR, SeaWitches have an aura around them that is incredibly compelling and that comes through in their music really clearly. Furthermore, she notes, "Stars is one of the most gorgeous slices of eighties indie pop I've ever heard."
"Stars" was released on The Label Recordings on February 16, 2015.
Based in Liverpool, Jo Herring and Laura Caldwell met in 2007 through friends; a meeting that resulted in an explosion of creativity where songwriting, musicianship, and visual art collided to create SeaWitches.
2012 saw Tilo Pirnbaum joining the band on drums, and SeaWitches entered the studio to record their first EP Spacegun, which received positive reviews and helped secure a loyal and diverse fanbase.
Jamie Jenkin was recruited on guitar in 2014 and, seven years in the making, the line up is complete and the band is ready to take its music to a wider audience.
[audio:Stars.mp3|titles=Stars|artists=SeaWitches]
"Stars" by SeaWitches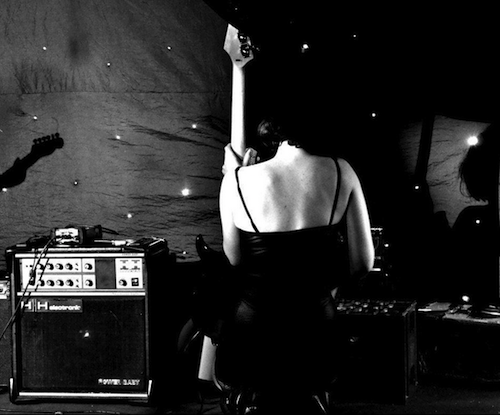 Image and mp3 courtesy of Andrea Lynch of
Blue Soap
Music Professional Radio Plugging and Music PR