Kenton Chen is the music director and founding member of The Backbeats, 3rd place winners on Season 2 of NBC's The Sing-Off. Chen has a degree in Vocal Jazz from the University of Southern California. He has shared the stage with many artists, including Ben Folds, Sheryl Crow, Sara Bareilles, Stevie Wonder, and Natalie Cole. His influence lies in jazz, classical, and pop. As an avid singer-songwriter, he incorporates each style into his compositions.
All his new work is available on bandcamp. His debut album Something About Love is also available on iTunes.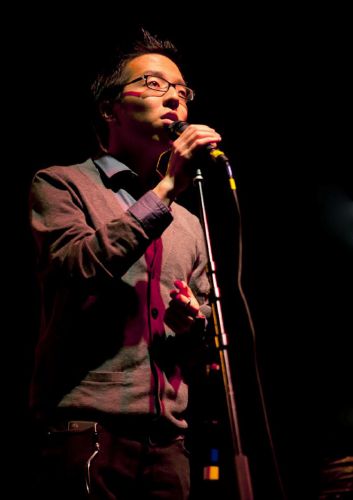 [audio:Enough.mp3, FierceTears.mp3|titles=Enough, Fierce Tears|artists=Kenton Chen, Kenton Chen]
"Enough" by Kenton Chen
"Fierce Tears" by Kenton Chen
Image and mp3s courtesy of Sarah J. Evans at LaFamos PR & Branding. Photo credit to Jenn Harrington.